Facts & Info
How to Keep a Woman on the Side… or Not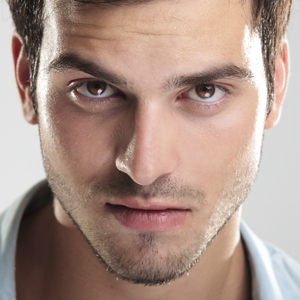 We have spoken in the past about threesomes. We have spoken about open relationships. We have spoken about cheating. There has been talk about swingers. Everything has its nuance, and its particular place in a relationship. It all depends on what is right for you.
The sidepiece, is a very particular circumstance. It is different from a mistress. The mistress is a lady who knows full well that she can't be in the wife role. She accepts the intermittent attention she gets, in exchange for certain sundry comforts of life. It is expected that she will move on, eventually, and take up her own life.
The sidepiece, unlike the mistress, is a lady who just gets strung along. She is never in the know about the prima donna at the center of a man's life. She may well imagine that this position will be filled by her one day, but this is generally an illusion. The side piece, be it a male or a female, will always be at the side. The side piece will never be privy to the truth of what is really happening.
This said, sidepieces can be important. They help a person get out any sexual frustration that may be located in the central relationship. This can happen a lot. A man just needs an outlet. Unfortunately, this is a shady way to do it, but there you go.
Sometimes the sidepiece represents freedom—the knowledge that one can still be on the hunt, can still be sexy. The sidepiece is all about not having to lose your erection because you've already seen the person you married, every day for years, walking around in sweats, or taking shits that stink up the bathroom.
If you plan to have a sidepiece, however, you do need to observe some simple rules:
Don't get caught, ever. The minute that it looks like the sidepiece is going to make rumbles in your real life, you gotta drop her. The minute she gets possessive, she has to go.
Cover your shit up. Change your clothes before you get home. Establish patters of life, and get your side action within those patterns. Don't break the pattern. The minute you break the pattern, there will be questions.
Never bring her into your home, especially into your bed. The temptation may be there, but don't do it. Even if the wife is away for a week, don't do it. Get blowjobs in your car in a parking lot, whatever. If you love your marriage, keep the bed sacred. Love is one thing, and side action is another.
Never let your wife get humiliated publicly by your side action. It won't go well for you. You need to keep that shit buried deep. Never boast to anyone—keep that loving compartmentalized!
Of course, you can avoid all this by coming clean and having an honest conversation about your feelings. A relationship that is already in trouble can benefit from moving from closed to open. Just a thought!
Tell us what you think!