Stories
Dating Women of a Certain Age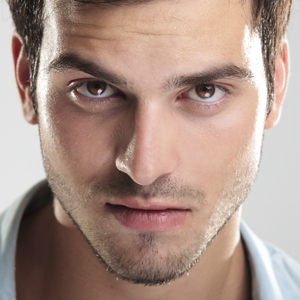 George Moore, who wrote Confessions of a Young Man, went on and on about "a woman of thirty." At his age, a woman of thirty probably seemed like this impossibly mature specimen. Warm, and mysterious, a patina of sun upon her warm stones that made it feel as though one were caressing the sphinx or some such thing.
Nowadays, thirty doesn't seem like so old an age to me. When I tell my friends I'm dating someone who is thirty, they look at me like I'm a cradle robber. It really isn't so bad to be dating a woman of thirty, particularly if she is about to turn thirty one.
I often hear woman who are thirty or well past thirty going on about how disgusting it is that men are into younger women, about a man of forty dating a woman who is twenty or a man of fifty dating a woman who is thirty. I'm pretty sure that in ninety percent of these cases, the person complaining is doing so because the age imbalance reminds them of their own mortality and of the waning of their own sexual power.
People never object to age-inappropriate relationships when they're in them. They only object to them when they are not in them, and can no longer be in them.
It is kind of double-edged sword. Dating younger people can be exasperating. They don't know what they want to do with their lives, and often they are quite fickle about their commitments to anything. If you want to date them, you need to be absolutely ready to let them go if they want that. Never fuck with their feelings or guilt them. Let them live their lives. Dating them will still be annoying as hell, but the sex will be hot!
Older women can be a pain in the ass too. Often, if they're still fertile, they want a guy to commit as fast as possible to a family and stability. This is tough on guys because it takes time to know somebody, regardless of their window. Older women have also been burned more, so there can be layers of bitterness that make it harder to deal with for casual dating. They go on and on about how men hate commitment, but that isn't it. We just get scared off by the intensity of demands put on us so quickly.
Who wants to be in a thing where the other person is trying to lock down everything as fast as possible? At least with younger women there is a notion that time is on everybody's side.
I write all this with the understanding that different men of different ages are a pain in the ass too. But I'm a guy, so I write from my perspective.
Tell us what you think!