Stories
Feeling Sexy and Desirable Matters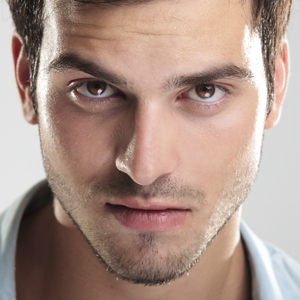 So, my girlfriend is always telling me that she thinks I am handsome and sexy. Part of the reason she even bothers to put up with all of my shenanigans (of which there are many, I'm afraid) is because of the fact that I'm good looking, and apparently I have a great body.
I was at a hotel a couple of months ago, and the bathroom had a million mirrors in it, positioned at all sorts of angles. Because of this, by looking to the side, in my birthday suit, I chanced to have a look at my bare ass. I admit, I was impressed. I actually do have a fantastic ass. I just thought you'd like to know… but seriously, I'm going someplace with this.
I never feel like a sexy person. I never feel like a desirable person. Because I don't feel these ways, I tend to miss out on a lot of romantic and erotic possibilities. I simply don't believe inside my mind nor heart that another person could possibly find me interesting. It's obviously a delusion, because people do find me sexy. I don't know why they do (other than my ass) but it seems to be the case.
Anyhow, I think what's going on is that I don't always recognize the cues of a person finding me sexy, or if I do see them I'd don't follow up. Case in point: I am walking along the street and a fantastically cute person smiles at me. Often I do nothing. I just keep walking because I assume there is nothing going on there.
Maybe there is, maybe there isn't, but I would lose nothing by saying hello and seeing where hello leads. Often you have somebody at hello, as the saying goes. One the other hand, if it isn't anything more than a smile, then saying hello isn't so bad. It doesn't make a person a creep to be friendly, and then up the stakes if sparks fly.
I think it would be a cool experiment to try—strike up a conversation with a cute stranger at least once a day, and see where it leads. Probably after a month of that sort of thing, a person would be having way more luck then they would hanging out in bars.
Truthfully, I've picked up a lot of women in the street some how or another. Maybe they picked me up—I'm not sure—but it's all related to self-confidence. I don't feel sexy, so I tend to only end up dating people who are way too aggressive for me. They just assert their agendas on me, and it usually goes to shit. But always hot, at least for a little while.
Tell us what you think!