Stories
Finding a Match through Online Dating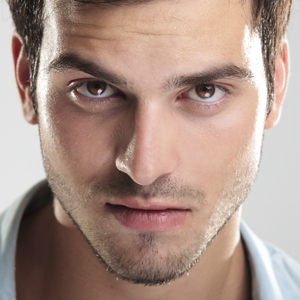 In the olden days, the equivalent of online dating was the matchmaker. My great grandparents were married this way. They stayed married for seventy years. Of course, it's likely nobody ever told them they could divorce if they wanted. Marriage was more like a prison sentence in those days, so you just had to do your time and assume that it was a life term.
The other thing was that people probably got around a lot less, so the number of people the average person might hook up with in any lifetime was smaller. Obviously there were always Casanovas, but for most people the dating pool probably wasn't too big. Also, sex education was non-existent, and porn wasn't a thing, so people might not have realized what they might have been missing.
One of the biggest relationship killers can definitely be the notion that there is something you aren't getting that you should be. The awareness we have that there is so much out there puts a lot of demand on a partner to be all things and provide all things, whereas before (in my mind anyhow, I imagine) that there was no need to even compromise, because nobody knew that the pool was so big.
Matchmaking and online dating can both suffer from a similar fault. The notion that having things in common with somebody makes for a good match is somewhat false. Often it is despite all the differences that relationships survive and even flourish. With hot sex as a foundation, a relationship between opposites can last a hell of a long time.
However, on dating sites, people almost universally screen out people with whom they have even the slightest difference. It's like they are actively sabotaging their chances from the very beginning. I mean, okay, sometimes people who are romantic twins can be cute. Mostly, though, I find it creepy.
I want to share some of my passions, but if my interests and hers were totally in sync, I think we would end up in the ridiculous feedback loop that would prevent either of us from growing as human beings.
I'm not sure how it used to go with matchmakers. I think that they understood human connections a little better than computer algorithms because AI is programmed to match for similarity, and human minds can appreciate the power of difference.
If you're just going on a dating site for kinky hookups, then the above information need not apply to you. Just put your dick wherever you see fit and then move on the next morning. If you are looking for love, though, heed what I say.
Tell us what you think!