Stories
Goodbye, Ruby Friday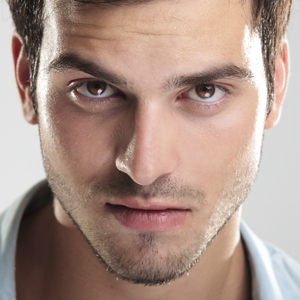 Ruby was a redhead who I met at a café while people watching along the strip. We got into a casual conversation and we had a nice time, so we decided we ought to chat more and met later in the day for a drink.
As we sat there clinking wine, she got into the story of her life. She was a gardener. She had a slightly injured shoulder. It was a weed-related accident. At a certain point she began going on about how she thought when two people went out on a date it was better to just fuck and get it over with, and decide after if it was possible to become friends.
Like any man would be, I was encouraged and hopeful about the night ahead. I played it cool, so much so, that after a couple more drinks she confronted me and demanded to know if I liked her or not. I assured her that I did.
After the bar, we went for a little walk. After two blocks of walking, she said she was tired and asked if I just wanted to come back to her place. I said okay. We rode on the bus, then walked down a hill. The harbor was twinkling in the dark below us, and it was lovely.
Inside her place she got me a drink of water, and as she handed it to me we started kissing. We went straight to bed. Her kisses were mechanical, her affection oddly distant. I knew from what she told me that she had been seeing a few different men, but that it had been hard for her to connect. I could feel the disconnection in her kisses. They were bereft of softness and sensuality.
Nevertheless, it had been a few days for me. I gave her head, and then she gave me head. I hadn't cum since last Friday, and now it was this Friday. I asked if she wanted me to warn her when I came, and she said no, "just do what you gotta do." It was so much, though, that I filled her mouth and forced her to run to the bathroom.
"Sorry, I said, it's been a while." After that I tried to put it in her, but I wasn't feeling the inspiration. She was too lonely, too broken. We talked a bit, but barely made eye contact. I left.
The next day she texted and asked if I wanted to go to the movies. I never texted back. The old adage applied: a guy will fuck you on the first date, but he won't love you if you don't make him wait. I remember her saying that she loved sex, but it left her feeling empty after. I felt it too, when I was with her. Love is an odd game that way.
Tell us what you think!