Stories
Two-Out-of-Three-Ain't-Bad Threesome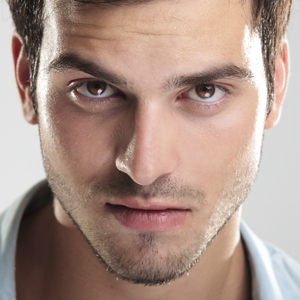 I know it is kind of demented, but I had sex with my ex-girlfriend's lodger. She'd rented her spare bedroom to this lady who was a student in marine biology (as if that is an actual thing!) This lady came and went during the time I was in that relationship, walking by to go to the bathroom, walking by to go out, and I never paid much attention to her.
I got the sense when we were all sitting around one night that maybe this lodger was checking me out a little. I couldn't be sure, but I had a feeling that it was so. She was just looking when I wasn't, and then when I did she would look away. A couple of times, though, she held my gaze and it felt hot.
The other thing was that, this lodger lady had been going on about how she was estranged from her whole family. This is when I started to fantasize about a threesome with my girlfriend.
Anyhow, fast forward. There I was on the bus, after dumping my girlfriend (it was ugly), and I saw this lodger. She smiled at me, so I went over and said hello. I asked after my ex, just politely, and she was polite in her response. We got to talking and had a pretty nice chat. I asked where she was headed, and she said she didn't know, that she just wanted to get out. I told her I was headed downtown to watch some music if she wanted to check it out with me. She said why not. We laughed and said we wouldn't mention it to so and so.
After the music we had a coffee, after the coffee we drank. After they kicked us out of the bar, I mentioned that I had some tequila at my place. After that we made out and laughed about how wrong it was. We spent the next three days in my bed, fucking and listening to rock and roll music. We went out for breakfast with sunglasses on and looked like shit at the restaurant.
Finally, she left. The dolphins were calling. We didn't keep in touch. It was probably better to let that one go, but it was fun while it lasted. I think we both found it totally hot for all the wrong reasons. There is something so arousing about getting it on behind somebody's back, I suppose. And even though a threesome was my fantasy, the reality was okay too.
Tell us what you think!