Just the Tips
Checking Out the Check-Out Girls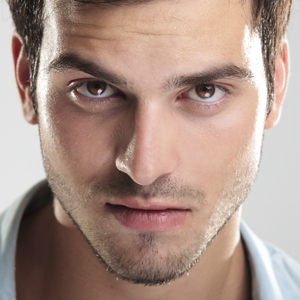 I guess I'm just a dog, but I can't help myself from flirting with ladies behind counters every place I go. At one time I used to print out business cards with my name. I would hand them to every cute lady behind a cash register. Many laughed at me, but some called, and some of those women hooked up with me!
It's really a game of numbers, right? Not only this, but it's a game of being bold and taking the chance to put yourself out there and say you find somebody attractive. Now, I know this is the modern world and all. I'm not talking about harassing anyone. If they say no, then accept that answer and move on. A lady who rejects you isn't a bitch and doesn't deserve hate and violence.
Not everybody is for everybody. Some person might not be into you, but that's their loss. Find someone else, and get on with your life. So, what I mean is that it never hurts, and isn't untoward to ask someone on a date. It isn't a terrible thing to flirt with someone, or give them your card. If you can get past "no" without your ego being completely shattered then you know you're a real man. This is how it goes.
Anyhow, checkout girls offer endless opportunities. We all know that smart employers hire young cute ladies to keep customers coming into their stores. They switch them up, so that we keep getting enticed. Cute ladies enjoy the celebrity they have as the harvesters of male patrons, as long as those patrons act like gentlemen and not fucking assholes.
Of course a lot of men do act like fucking assholes, which is why we now have the #MeToo movement. The jerks ruin it for everybody. It's too bad. Well played flirtations can leave a pleasant, but ultimately harmless glow going between two people for quite a while after the event. The levels of innuendo and second guessing keep a mind active and inspired.
Young ladies behind the cash help men of every age feel like there's still hope—even if there is none—that they're still kind of sexy, that they still have it. It may be an illusion of course. Those cashiers might leave work and go home to be fucked senseless by their big-dick boyfriends, not thinking of us at all, but at least we can dream!
I guess I'm just a dog. I get bored easily and am always looking for the next sexy woman, the next hit of first love. I suppose I will always be like that. Date me at your own risk, gals!
Tell us what you think!